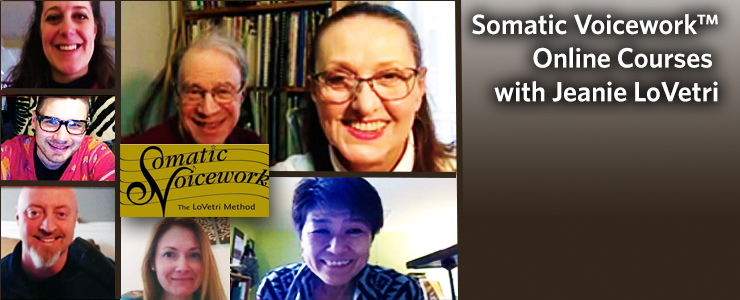 Efficient Teaching: A Somatic Voicework™ Online Course
All four webinars will be about deepening your practice as a teacher and making your teaching skills more accurate and useful.


Week I: Sharpen your ears!  Deepening your ability to "diagnose" your student's vocal function in each lesson.
Week II: The Only Game In Town.  Recognizing and working with the relationship of vowels, registers and volume.
Week III: End up Where You Want To Go. Using the Modules to warm up your student into the sound necessary for the style(s) of music they sing
Week IV: Digging Deep Into Repertoire. Working with songs — how many ways can we break down the song to get more from it?
Dates: Monday April 6th, 13th, 20th, 27th
Time: 6:00 PM to 8:00 PM ESTCost:Due to the COVID-19 outbreak, discounted rates are being offered:
For Somatic Voicework™ Graduates of at least Level I: $150
For those yet to complete any Somatic Voicework™ Certification: $200
Registration is now closed.