https://www.facebook.com/bethaminmusic/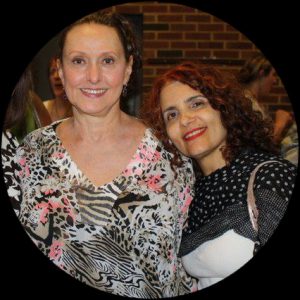 (Photographed: Jeanie LoVetri and Beth Amin)
In January, Jeanie is headed back to Brazil to teach Levels I and II of Somatic Voicework™. What has the reception of Somatic Voicework™ in Brazil been since Jeanie was there last January?
Jeanie is very known here and year after year more people want to know about her method. Since 2005, when I met her and got my first impression of her work, we started and have been developing a community of teachers who are very interested in knowing more about Somatic Voicework™.
As someone who has served as faculty in the Somatic Voicework™ trainings and has worked with Jeanie for a long time, how has Somatic Voicework™ helped you as a singer and a teacher? [Read more…] about Spotlight On Somatic Voicework™ Teacher Beth Amin