By Jennifer Spencer
I have many students from many different backgrounds that enter my classroom, studio, and rehearsal hall on a daily basis, and every time they do, I am reminded of what an incredible gift I have been given, and how I must be vigilant not to abuse this gift or diminish what they bring in each and every day. Each and every voice I come into contact with needs to be valued for the person that inhabits it, regardless of their sex, sexual orientation, race, marital or family status, gender identity or expression, sex characteristics, creed, age, colour, disability, political or religious belief. (The italicized text, which I freely admit to plagiarizing, comes from the welcome that is outside Canada House at the Olympics.)
My job is to make sure that each and every student leaves with a flexible instrument, body, and voice, able to make responsive vocal/physical choices that will allow them to operate in the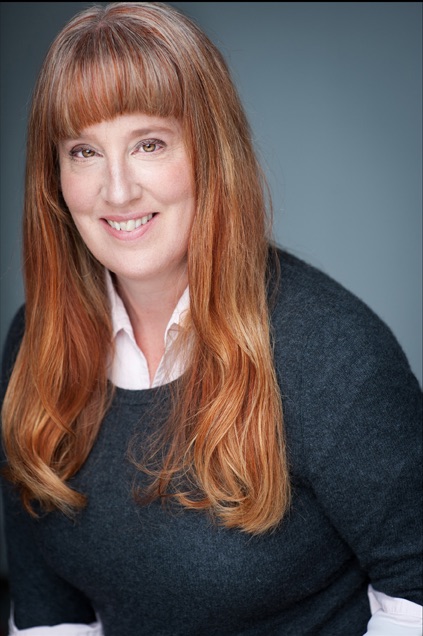 world in a healthful way for the duration of their lives, after all, they are going to be persons operating in the world for a lot longer than they are being artists on the stage, in movies, or on TV.   Their voices and bodies need to work well and freely, not just on the stage, but also in their lives.
I want the students I work with to stand tall, balanced, and easy when they leave my classes and go into their lives. I want them to be able to use their voices in a healthy way from a physiologically truthful place, that allows them to go easily from speaking to singing with all other stops in between, and have voices/bodies that respond freely to a variety of life and artistic situations.
I want to provide them with experiences where they realize that they do not have to clench every muscle in their bodies to produce a spoken or sung sound or simply to inhale and exhale. I want to provide them with experiences where they realize their tongues do not have to be balls of cement sucked up to the roofs of their mouths, rendering them incapable of articulating their wants, wishes, and desires. I want to give them the experience of not having to clench their jaws as they move through their lives, and squeeze their voices and thoughts out as if those thoughts and ideas were the last scraps of dried toothpaste in a tube that one must use or else.
I want them to have a love of words and storytelling, either spoken or sung, as that is going to be, hopefully, their full-time job, and even if it is not, to find the beauty in their words, and the uniqueness of their stories, so that they can tell others about their journies, or their children or the children they might one day teach, so that they can speak about themselves and their experiences with ownership and authority, and inspire others to do the same.
I want them to be moved by words, thoughts, and ideas, and to see and hear the beauty in language, all language, and its power to move and change us as human beings.
I want them to know that if they are not being represented, if their stories are not being told, they need to tell those stories themselves, and find the allies to help them do it. If there is material that they feel passionately about, — voices that move them — then bring it in. Share it with the class, and tell us why this voice or this material moves you.
I want my students to know that if English is your 2nd, 3rd, or 4th language, as was the case with one student this past semester, that that is a bonus, not an obstacle. Speaking 4 languages is 4 times the auditions. 4 times the opportunity to do audio books and voice overs, which is a great way to feed and clothe yourself when not on a movie set or in a rehearsal hall, rather than waiting tables.
When I talk about professional standards, or sometimes more accurately, what I would refer to as "what the market place demands," we need to know that IF we are doing Shakespeare, that it is a complex text, has complex ideas and huge stories that require great flexibility from the actor to articulate these stories both vocally and physically. If you are an actor that struggles with your articulation, then this is where you need to have a coach to make sure that all the sounds are there, and in place to tell the story, before you go and audition.  If this is not something you can do at this time, then you know what you need to practice, so that when you walk in that door, you are ready and prepared. If you want to be The Witch in Into The Woods, you had better have all those notes below middle C up and running and consistent. Yes, perhaps this is an oversimplification, but I hope you can see where I am going.
In Canada right now we are in the midst of dealing with the generational trauma that has been wrought on our First Nations peoples. At MacEwan, where I work as a sessional, our new president is not only a woman (she is the first ever woman president at MacEwan), but she also identifies as Métis.  Our university now permanently raises the flags of the Métis Nation and the Treaty 6 flag, and the calls to action from the Truth and Reconciliation Commission will form an underlying large part of her focus over the next five years.  Here is a link for further reading: http://www.trc.ca/websites/trcinstitution/File/2015/Findings/Calls_to_Action_English2.pdf
In Dr. Saucier's words: "A downtown university needs to exemplify Canada's vision for equity, diversity, and inclusion"
Why is this important to voicers?
Well this fall I had the honour of working on a Cree adaptation of MacBeth called Pawâkan MacBeth as a voice coach.  Here is a link: http://theatreprospero.ca/cree-macbeth/
The script as written by Indigenous playwright, Renellta Arluk of Akpik Theatre, was a combination of Shakespeare's original text, Cree, and colloquial English, " A ground breaking reimagining of Shakespeare's darkest play into Cree history, legend and cosmology." It was the most exciting Shakespeare to grace a mainstage here in Edmonton in about 15 years. Dr. Darlene Auger was in charge of coaching the First Nations actors with their Cree pronunciation as some spoke Cree and some did not, and it was an honour sitting beside her, listening to those words, and attempting to do them myself.
My job was to listen and find a way for the actors to go from Cree to Shakespeare to English and back again. To make sure that the cast had a sound that was unified, and said something about the time and place they found themselves in, without compromising the individuality of the performer or the story, and so that no one language "stuck out." The actors in this piece were highly accomplished professionals.
Some worked in film and T.V., some had not been on stage in a while, some considered themselves musicians rather than actors, but every single one of them brought a massive skill set to the table, and a willingness to work.
So what did we start with?  "Glockadah" and "gladakah" — just getting the tongue going so the actors could go from Cree, to English, to Shakespeare rolling that tongue. We did some work with a straw to build strength and stamina, and to blow off acoustic overload from eight-hour days of this three-language play. We did scales with the piano, humming and moving, or on a vowel of the actors' choice. We did stretching and bending with sound and without to bring them onto the balance of the spine a bit more. We talked about what the words mean, and how we could convey that story. We worked on allowing ourselves to find the lengthening of the spine on exhalation, and how that enables us to speak and sing long thoughts easily. We highlighted consonants with different colours so that we could see where they were, and be mindful of putting them in. Then they went away and practiced, I listened some more, and away we went.
It was honestly one of the most fulfilling coaching experiences of my professional career, and it reaffirmed for me yet again that my job is not to see and hear any actor or emerging actor or great big professional, including myself, as a bunch of broken and disordered parts that needs to be fixed in some pre-ordained vocal sound that only I can hear in my head. My job is to listen to the people I work with.  Listen and listen some more. Provide tools, listen, provide more tools, and give the actor the space in which to work and integrate in their own time and in their own way, and know that where they get is where they get, and that is fine. It has to be. I cannot do any more than I am doing. My students, professionals, emerging actors, cannot do more than they are doing right now. I am blessed with willing spirits and diligent souls that I must leave alone to work, and when they need more tools or guidance I can be there to help.
In this watershed moment we find ourselves in, where we are confronting the hard truths of our world — a world where we are devoid of any sort of diversity on our stages, where women are only 3.7% of the narrative, where there are literally decades of stories that are missing, where, as Jeannie pointed out, what passes for "good singing" is what is heard on The Voice and American Idol, standing in line to sound like Christina Aguilera, like Celine Dion, however, knowing that they can never sound like those people, because they are not those people, and will always be themselves, yet will continue to pursue tying themselves into vocal knots in a fruitless attempt to sound other than they are, then I and my students want to live in the Thor Ragnarok world, or Kenneth Branagh's Hamlet world, or Guardian's of the Galaxy world Part One and Two, or GLOW on Netflix, or Mina Shum's Meditation Park, or any and all episodes of Greys Anatomy. (I bet I can add Black Panther to this list, but I have not seen it yet, which I will as it is reading week, and we all know that reading week is about going to movies in the afternoon, and not preparing for mid-terms)
All of those pieces have a diversity of actors and therefore voicers. Everyone is speaking, everyone is telling the story, everyone sounds different, and it is ok!  It is so welcome to hear each and every individuals voice united in the narrative. It is glorious. This is where, in my humble Canadian opinion, we are going: lively, free, resilient, and inclusive sounds, unified in telling a story — inclusive and diverse.
Jennifer Spencer
Actor, Director, Playwright, Voice and Text Coach
Nominated multiple times for the Sterling Award for her work as a director, playwright, and actor, Jennifer Spencer is a sessional member of the faculty of the Theatre Arts Program in the Theatre Department of MacEwan
University, where she has taught Voice and Speech, Scene Study, Scene
Study for Musical Theatre, and Acting Skills, as well as directing many of
their Mainstage Productions. She also teaches at The Citadel Theatre.