Jeanie has completed being in Toowoomba, Australia where she just finished teaching the first-ever LoVetri Institute for Somatic Voicework™ at the University of Southern Queensland. She was so grateful to have been joined by Brenda Earle Stokes as her faculty and assisted by Dr. Melissa Forbes, and Heather Keens, some of our esteemed Australian Somatic Voicework™ alumni, who all did a terrific job! Thirty participants, some of them reviewers, gathered to be apart of the first international LoVetri Institute for Somatic Voicework™. Jeanie is so grateful to all the participants for making the event such a huge success. We received some truly wonderful press, please click here to check out a wonderful feature from 7 News Toowoomba.

Plans are almost settled for trips in 2019 including one to Houston, one to Israel, one to Spain and possibly one to Las Vegas. We will keep you posted on these events as details are finalized.
Jeanie is almost finished with invitations for next summer's faculty at the LoVetri Institute for Somatic Voicework™ at Baldwin Wallace University in Berea, Ohio. The confirmed guests include Trineice Robinson-Martin, PhD, creator of Soul Ingredients®, who will be on faculty in Levels I and II and then during Level III will offer certification in her work as a separate course. Dr. Claudio Milstein of the Cleveland Clinic will again be on hand to do the "Vocal Health Intensive" for graduates of any Level III in prior years. Karen Erickson, DC, will be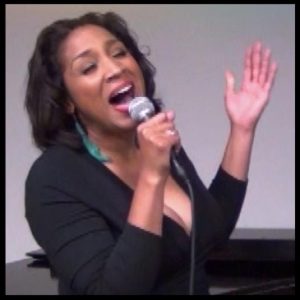 the bodywork expert. She was one of the first chiropractors to practice in a hospital setting in New York. She brings decades of experience in chiropractic and holistic health. Our medical expert will be Dr. Michael Benninger, Chairman of the Head & Neck Institute, also of the Cleveland Clinic, who will be joining us in Level III. Our Speech Pathologist and Speaking Voice Expert will be Dr. Chandler Thompson of Weill Cornell Medical Center in New York City. Dr. Thompson is a singer herself and brings a wealth of knowledge to working with the professional vocalist. We also have the pleasure of Andy Einhorn, Broadway Music Director, joining us for a series of workshops and masterclasses. Several other guests are in discussion with Jeanie and the regular faculty who will be returning in 2019 include Michelle Rosen, Betsy Fiedler, (Senior Faculty) Jeff Costello (Teaching Faculty and Audio Consultant), and Assistant Faculty Amanda Chmela and Billy Gollner. We had a truly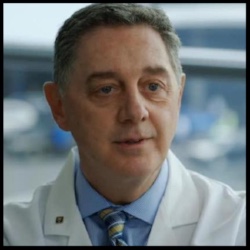 amazing second year at Baldwin Wallace in July and are very excited to look forward to year three in 2019. Don't forget! Past participants still get a steep 50% discount on levels already completed. Registration will open very soon!
We would also like to celebrate Benjamin and Emily Czarnota on the announcement of their first child, due this June! We are absolutely thrilled for you!