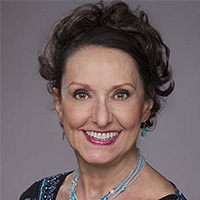 Jeannette LoVetri, Founder
Jeannette LoVetri is founder and director of The Voice Workshop™, creator of Somatic Voicework™ and creator of the original course for Contemporary Commercial Music Vocal Pedagogy, which for 13 years garnered over 1200 participants from all over the USA and 12 foreign countries.The work is unique, practical and based on voice science, vocal health and vocal function. It has received rave reviews from vocal experts in every discipline and has had a significant influence on vocal pedagogy worldwide.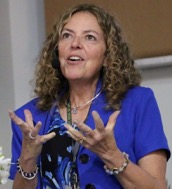 Betsy Fiedler, Senior Faculty, Leominster, MA
Elizabeth "Betsy" Fiedler teaches music in her own private studio, and is the Director of Music at Holy Family of Nazareth Church. In addition, she is an adjunct faculty member at Mount Wachusett Community College, the Vocal Performing Arts Instructor for the Arts Magnet at Burncoat High School, and is a soloist at local churches, colleges, and with the Greater Gardner Community Choir. Betsy enjoys performing on the stage at Theatre at the Mount and Greater Worcester Opera Company, and sings at local nursing homes. She has recorded 3 CDs of contemporary Christian Music. Her enthusiasm for music spills over into her teaching style and is evident in her performances. She has interest in many types of music from classical and sacred, to music theatre and jazz. Her love of learning has compelled her to seek out additional professional development and course work with the motivation of becoming the best teacher and singer possible. She holds a BS and MM in Music Education, and has completed coursework in Vocal Pedagogy. Betsy is certified in Levels I, II, III of Somatic Voicework ™ the LoVetri Method, and is a member of the National Association of Teachers of Singing, National Pastoral Musicians, and National Association for Music Education. http://betsyfiedler.com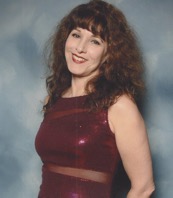 Michelle Rosen, Senior Faculty, New York, NY
Michelle Rosen teaches musical theatre majors at Tisch School of Drama, New York University and is in demand as a private teacher in her Brooklyn, N.Y. She was assistant professor at Westminster College of the Arts for eight years and was the senior voice teacher at the Grammy-winning Brooklyn Youth Chorus for fifteen years, studio. Michelle holds a master's degree in vocal performance from NYU and received the Distinguished Voice Professional certificate from the New York Singing Teachers' Association. Certified in Somatic Voicework™ The LoVetri Method since 2005, she joined the CCM Vocal Pedagogy Institute faculty in 2012. Michelle has enjoyed a performing career in musical theatre and opera and has sung folk music and with a rock band. Professional credits include various settings of "The Phantom of the Opera," most notably playing Christine in the Lloyd Webber Phantom in Germany. Other credits include Aldonza in Man of La Mancha, Rosabella in The Most Happy Fella, Carrie in Carousel, Jeanie in The Stephen Foster Story, as well as leading roles in such operas as The Medium and Dialogues of the Carmelites. She has appeared in Europe, in New York venues, in regional theatres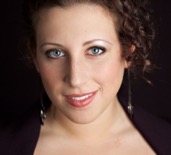 Amanda Chmela, Faculty, Long Island, NY
Amanda Chmela received her BFA in Musical Theatre from SUNY Fredonia and her MM in Opera Performance from Binghamton University.  She is a member of NATS, NYSTA, NAfME, The Voice Foundation, and is Certified in Somatic Voicework™, The LoVetri Method.  Ms. Chmela is on the voice faculty at LIU C.W. Post within their Fine and Performing Arts Department and served on voice faculty at Rider University from 2014-2018.  She also maintains a private voice studio on Long Island where she specializes in teaching Contemporary Commercial Music with a strong focus on musical theatre and pop/rock styles.
Ms. Chmela has participated in the Westchester Summer Vocal Institute and is an alumnus of Tri-Cities Opera's Resident Artist Training Program.  She has been the female vocalist for the Savoy Swing Band since August of 2013. Performance highlights include Lucille in Parade, Anne in A Little Night Music, Nancy in Oliver, Gretel in Hansel and Gretel, Josephine in H.M.S Pinafore, Beth in Little Women, Hodel/Fruma Sarah in Fiddler on the Roof, Alice in Addam's Family, Mrs. Cratchit in A Christmas Carol, Despina in CosÌ fan tutte, Barbarina in Le nozze di Figaro, Laetitia & Ms. Pinkerton in The Old Maid and the Thief, Fire Cover/Chorus in L'enfant et les sortilege, and Poppea in L'incoronazione di Poppea.
www.amandachmela.com          www.longislandvoicelessons.com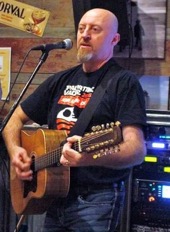 Jeff Costello, Faculty, Audio Engineer, Zeeland, MI
Jeff Costello received his BAA, from Central Michigan University and his M.Ed from Grand Valley State University. As a vocalist, drummer, guitarist and sound engineer, Jeff has performed pop and rock music for thirty-five years, including three years in the Regional Touring Act, Paris Blue performing 300+ shows per year in fourteen different US states. Jeff was a Public School Choir Director for twenty-four years.He is a Classically trained vocalist and also directed a church choir (nearly exclusively singing Classical choral repertoire) for ten years. With his school choirs he incorporated a great deal of Contemporary Commercial Music (CCM) and utilized sound/recording equipment daily in his classroom. In 2018, Jeff presented How to Stage a Choir Rock Concert at the Association for Popular Music Education Conference in the Nashville area. In January 2020, Jeff launched the Zeeland Academy of Music, a private and small group lessons studio in a retail space in downtown Zeeland, MI, where he has lived and taught nearly his entire life.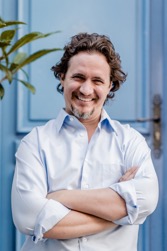 Benjamin Czarnota, Faculty Liaison, Cleveland, OH
Benjamin Czarnota is currently on the faculty of Heidelberg University, as well as the Baldwin Wallace Community Arts School. Czarnota was the Coordinator of Musical Theatre Voice at the University of the Arts in Philadelphia and a voice faculty member at the Baldwin Wallace Conservatory of Music for over ten years. Students have performed leading roles on Broadway in the casts of American Psycho, Anastasia, Godspell, Hands on a Hard Body, Kinky Boots, Les Misérables, The Lightning Thief, Mean Girls, ONCE. Private studio members range from a Tony award-winning singing actress to a speaking actor in a one-person play portraying dozens of uniquely voiced characters across the full spectrum of gender, age, and origin.
Baritone Czarnota originated the role of Mr. Webb in the world premiere of Ned Rorem's operatic setting of the iconic Thornton Wilder play Our Town. Other notable roles include Stanley Kowalski in Previn's A Streetcar Named Desire, Guglielmo in Così fan tutte, Schaunard in La bohème, and Count Almaviva in Le nozze di Figaro. Regional music theatre roles include the title role in Sweeney Todd, Marcus Lycus in A Funny Thing Happened on the Way to the Forum, Freddy in My Fair Lady, Father in Children of Eden and, most recently, Emile de Beque in South Pacific.
An avid Cleveland Browns fan, Czarnota was the National Anthem singer for all home games two years in a row and continues to perform at games, as needed.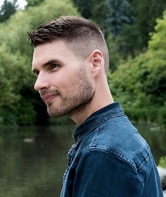 Billy Gollner, Faculty, Media Coordinator, Vancouver, Canada
Billy Gollner is a singer, musician, voice teacher, and piano teacher currently based in Vancouver, Canada. Billy recently returned to Vancouver from London, UK where he was working as a singer and voice teacher.
Performance highlights of his career include, appearing as a backing vocalist for Andrea Bocelli and having the honour of singing for the Prime Minister of Canada, Justin Trudeau, and for vocal legend, Sarah McLachlan. Billy has performed in virtually every performance setting from opera to rock concerts, singing over an orchestra to performing in musical theatre at the Edinburgh Fringe.
In addition to his work as a performer, Billy has been working full time as a voice and music teacher since 2012. In London, Billy had the honour of teaching singing at the Urdang Academy (a London-based Performing Arts University) in their Bachelor's of Musical Theatre Program. The program is very intensive and competitive, providing students with the requisite skills for success in London's highly competitive West End. In addition, Billy managed his private voice studio in Vancouver, Canada, and continued to teach students from all over the world online, from London to Australia, Singapore to Alaska, Brazil to Japan.
His work as a voice teacher is well regarded amongst his peers and colleagues. Billy was recently honoured when asked to contribute a chapter to Marci Rosenberg and Dr. Wendy LeBorgne's second edition of their book, The Vocal Athlete: Application and Technique for the Hybrid Singer (Plural Publishing).
Billy holds a Master of Arts degree from The Royal Conservatoire of Scotland in Musical Theatre Performance, a Bachelor of Music in Voice from Vancouver Community College, a Bachelor of Arts in Communications, Art, and Technology from Simon Fraser University, and a Certificate of Liberal Arts from Simon Fraser University. For his Bachelor of Music, Billy was honoured to be named the valedictorian of his graduating class.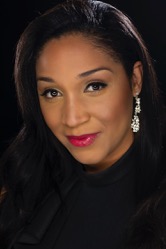 Dr. Trineice Robinson-Martin, Faculty, Soul Ingredients ®, Jazz Lecturer, Ensemble Director, Princeton University, NJ
Dr. Trineice Robinson-Martin has dedicated her career to performing and developing resources for teaching jazz, gospel/christian, R&B, rock, country, and pop singing styles in an applied/private voice lesson setting. She completed her doctoral work at Teachers College Columbia University. Dr. Trineice holds master degrees in music education and jazz studies from Teachers College and Indiana University-Bloomington, respectively, B.A. from San Jose State University, and is a Level III Certified Instructor in Somatic Voicework™ The LoVetri Method. Dr. Trineice holds faculty positions at Princeton University as the jazz voice instructor and director of the Jazz Vocal Collective Ensembles I and II. She serves on the National Faculty in the academic division of Gospel Music Workshop of America, and serves as the Executive Director of the African American Jazz Caucus, Inc. She is a member of the American Academy of Teachers of Singing and a board member for the
Based on her graduate research, Dr. Trineice created Soul Ingredients®, a teaching methodology for developing a singer's musical style/interpretation in African-American folk based music styles (i.e. jazz, gospel, R&B, blues, etc.). This methodology shows students how to take their personal experiences, musical influences and models, and execute the different components in a manner that is personal to the singer/performer's own personal expression.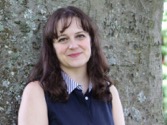 Leischen Moore, Faculty, Tacoma, WA
Leischen Moore is the owner of Rare Bird Studios in Tacoma, WA, where she has been actively teaching voice since 2006.  She received her Masters of Art in Vocal Performance from New York University's Steinhardt School of Education. Leischen also holds a BMA from Pacific Lutheran University in Music and Theatre. She is an avid performer and music director in the South Puget Sound and was twice nominated as Best Actress in a Musical.  Leischen is active in NATS and was chosen as an Emerging Leader in 2016.  She has also served as President of the Tahoma Chapter of NATS as well as being on the executive board for the Northwest Region.  She is adjunct faculty for Pacific Lutheran University's new BFA in Musical Theatre program.  www.rarebirdstudios.com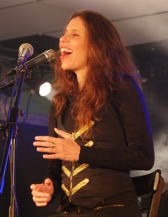 Moran Cohen-Talmor, Breakout Faculty, Israel
Moran Cohen Talmor is an acclaimed singer and voice coach. Born and raised in Israel, with a rich background  in martial-art studies, yoga, swimming, hydrotherapy Paula and Alexander techniques, Moran's view of singing is rooted deep in a mind-body approach.
Moran's singing career was launched at the age of 15 when she joined a well-known Israeli A-cappella sextet. advancing to the sought-after role of Israeli Defense Force performing artist. Moran's Karate studies presented a unique invitation to train with a U.S. Karate team in Philadelphia,where she completed her 3rd degree black belt. While in Philadelphia, Moran served as the official representative singer of the Israeli Embassy in Philadelphia, and founded a program for teaching Hebrew through music which she introduced to the local Jewish community.
Upon returning to Israel , Moran recorded her debut original album "Natural Awakening", followed immediately by a second  album  along with the fabulous guitar artist Rami Yosifov  .
Today, Moran is the creator and singer of "Both sides", a Joni Mitchell Tribute, which was applauded by Ms. Mitchell herself. The group was extended an open invitation by Ms. Mitchell to perform a private concert in her home, a plan stopped short by the COVID19 virus.
At 27, Moran was introduced to voice lessons. It was only natural that her experience and knowledge in bodywork would fuse with vocal methodology. However, it was only several years after being a successful teacher in Israel that Moran was introduced to SVW, and experience Moran describes as: "coming home". Moran has been a dedicated teacher of SVW for the past 7 years managing her own private studio with dozens of students . 4 years ago she founded "Calling"- a high Academy for voice in Israel and since then she is running the academy with great success, offering special programs for voice teachers based on the LoVetri Method.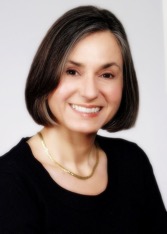 Dr. Lucinda Halstead, MD, Guest Medical Lecture Level III: Vocal Health and Medicine
Lucinda Halstead, MD is an Associate Professor in the Department of Otolaryngology- Head & Neck Surgery and the Department of Pediatrics at the Medical University of South Carolina and is the Medical Director of the MUSC Evelyn Trammell Institute for Voice and Swallowing. She is President of the Performing Arts Medicine Association and the laryngologist for the internationally renowned Spoleto Festival USA. She publishes and lectures nationally and internationally on the topics of vocal health, performing artist wellness, disorders of the singing voice, singing voice dystonia, hearing loss and noise exposure in singers, laryngopharyngeal reflux disorders, pediatric performing voice issues and pediatric voice and swallowing disorders. Her passion is to share state of the art information on voice and performing artist health to singers, voice teachers, voice students (middle school – university) and theater groups.   Professional societies include the Performing Arts Medicine Association, The Voice Foundation, Colligium Medicorum Theatri, and the American Society of Pediatric Otolaryngology, amongst others.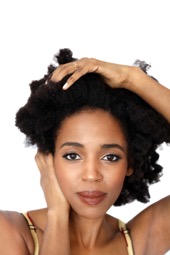 Pyeng Threadgill, Guest Faculty, Bodywork Lecturer
Pyeng Threadgill is a voice & movement teacher and vocalist/songwriter. Her teaching approaches the voice with an emphasis on slowing down and offering accessible and healthy vocal technique for all styles of music. Ms Threadgill guides aspiring/professional singer/songwriters to refocus on the joy and pleasure of singing rather than self-judgment. By connecting to the breath, body and movement students develop a holistic voice practice thereby eliciting each individual's Soul music and what she calls The Embodied Artist Method TM.
As a performer Pyeng has been described as "charmingly eclectic" by St Louis Today. Singing 'New Porch Music' she crafts an intimate journey through folk and Jazz with Afro- electronic inflections. In her fourth solo album and multimedia project entitled Head Full of Hair, Heart Full of Song, Ms. Threadgill shines a light on hair, adornment, and ancestry and the political well as spiritual implications of race, hair and identity.
Pyeng is a recipient of the fellowship in music composition from New York Foundation for the Arts for her album Portholes To A Love & Other Short Stories. In 2018 she was featured by the Mayor's Office of Media and Entertainment on "A Day's Work" showcasing the work of three working musicians living in New York. And in March, 2019 Pyeng's narration for the audio book Dreamland Burning by Jennifer Latham was named Best Multi-Voiced Performance by the Audie Awards.
Pyeng currently works and teaches from her home in Brooklyn, NY where she lives with her daughter and husband. She is a level 3 Somatic Voicework teacher and AmSAT (American Society for the Alexander Technique) certified Alexander Technique teacher.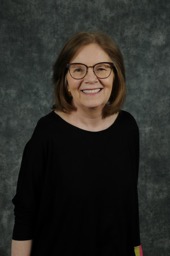 Jan Potter Reed, Guest Faculty
Jan Potter Reed MS, CCC-SLP is a speech-language pathologist who specializes in voice disorders. She has specialized in this area for over 20 years. She works with all manner of professional voice users, both speaking and singing. Her rehabilitation work is primarily with the speaking voice, though she finds the tools offered by Somatic Voicework™ to be extremely valuable in restoring the singing voice. After receiving her bachelor's degree from Northwestern University, she completed her master's degree at the University of Wisconsin-Madison where Diane Bless was an early mentor. She worked in general medical settings prior to her specialization in voice, finding that knowledge valuable in informing the basis for a number of vocal issues. Most recently, she was clinical faculty at The Chicago Institute for Voice Care at the University of Illinois-Chicago. Mentoring young clinicians during required clinical practicums and clinical fellowships is a special love of hers. She incorporates a number of holistic practices in her approach to rehabilitation and strongly feels that the entire person should be considered to produce the best voice. She is a member of the American Speech-Language Hearing Association, The Voice Foundation, Voice and Speech Trainers Association, and the Lessac Institute. She has lectured and consulted nationally, and has been adjunct teaching faculty at Governor's State University as well as clinical faculty at many universities as part of training new clinicians.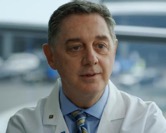 Dr. Claudio Milstein, Guest Faculty, PhD CCC-SLP, Cleveland, OH
Claudio F. Milstein is the Director of the Voice Center at the Cleveland Clinic, and the coordinator for the area of Voice and Voice Disorders at the American Speech and Hearing Association. He is an associate Professor of Surgery at the Cleveland Clinic Lerner College of Medicine, and holds an Affiliate Scholar appointment at Oberlin College. Originally from Buenos Aires, Argentina, he completed his Masters in Speech Language Pathology at the Medical School of the University of Buenos Aires, and was a professor at the National Conservatory for Dramatic Arts in Buenos Aires, specializing in voice for stage. After relocating to the USA, he received his doctorate in Speech Sciences from the University of Arizona, interned at the Massachusetts Eye and Ear Infirmary at Harvard Medical School, and at the Speech Research Laboratory, Massachusetts Institute of Technology (MIT).
His clinical interests are in laryngology and voice disorders. He has been actively involved in the clinical management of voice patients for over 20 years, has authored numerous publications related to the human voice and its disorders, and is frequently invited as a lecturer at national and international meetings. His expertise in voice, particularly in the treatment of Functional Dysphonias and Paradoxical Vocal Fold Motion and related disorders has garnered media interest, with radio, newspaper and television interviews across the United States and South America, including National Public Radio (NPR), ABC World News, Fox News and MSNBC. Through the media outlets, he has been able to reach, educate, and advise thousands of patients with voice disorders and healthcare providers across America. His current areas of interest include laryngeal hyper-reactivity, functional voice disorders, upper airway dysfunction, and care of the professional voice.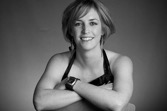 Carmel Dean, Guest Faculty, Music Director, Composer, Arranger, Pianist, NYC
Carmel Dean (Composer/Lyricist, Musical Director, Arranger) is an Australian-born musician based in New York. Her compositional debut, Renascence (with a book by Tony Award-nominee Dick Scanlan), was produced Off-Broadway in 2018 by the acclaimed theatre company Transport Group, and subsequently won the Off-Broadway Alliance Award for Best New Musical. Her song cycle, "Well-Behaved Women", about bad-ass historical women, will be premiering at Joe's Pub in January 2020 to sold out audiences. As a Broadway musical director and/or arranger her credits include: If/Then; Hands on a Hardbody; American Idiot and The 25th Annual Putnam County Spelling Bee. Other roles include vocal arranger for jam-band Phish (Madison Square Garden and MGM Las Vegas); performer with Green Day on the 52nd Annual Grammy Awards; and former musical director for Broadway legend Chita Rivera. Carmel is a Fulbright Scholar, holds an MFA from New York University's Graduate Musical Theatre Writing Program, and is a current member of the BMI Lehman Engel Writing Workshop. www.carmeldean.com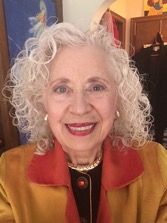 Anita Kozan, Guest Faculty, PHD, CCC, Singing and Speaking for the Transgender or Gender Diverse Client
Dr. Anita L. Kozan, PH.D., CCC is a speech and language pathologist who has specialized in care of the speaking voice, singing voice, and voice production for people who are transgender or gender diverse for over 40 years. Her Ph.D. dissertation research, Perceptual Judgments of the Effects of Warming Up the Voice for Singing (University of Minnesota-Minneapolis, 1995) demonstrated that experienced teachers of singing correctly identified the warmed-up singing voice in 39 of 40 female trained and untrained singers in age ranges 20-29 and 50-69. Kozan opened Minnesota's first Voice Laboratory offering Videostroboscopic evaluations of the Larynx at United Hospital in St. Paul, MN in 1987. She currently has a small private practice, the Kozan Clinic for Voice, Speech and Spirit, LLC in Minneapolis, MN. She sees clients on Skype and Zoom.
Kozan is author of the chapter, The Singing Voice, in Voice and Communication Therapy for the Transgender and Gender Diverse Client: A Clinical Guide, Plural Publishing, 2006, 2012, and 2019, third edition with co-author, Sandi Hammond. Kozan received a Diversity Champions Award from the American Speech Language Hearing Association in 2009, the same year that she received a Lavender Magazine Pride Award for her work with the transgender and bisexual communities. She is co-host and co-producer of Bi Cities, "the longest running cable TV show on bisexuality in the history of the world," which she co-hosts and co-produces with Dr. Marge Charmoli in St. Paul. Kozan has a CD of voice exercises, Relax and Breathe, for the development of speaking and singing voice, and breath support. She has lectured at the state, national and international levels, including ASHA, USPATH and WPATH. She has completed all three levels of Somatic Voicework™. Kozan is an  accomplished singer and songwriter, plays keyboards and alto sax, and holds the U.S. copyright on 10 compositions.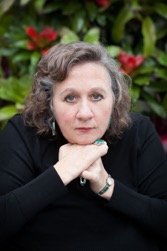 Lisa Thorson, Guest Faculty, Jazz Artist, Professor, Berklee College of Music
Lisa Thorson is a popular Boston based jazz vocalist, actress and music educator. She has performed at jazz clubs, on radio, on stage, in film and on television for over forty years. She has toured throughout the U.S., Canada and Italy as a concert artist and jazz vocal clinician. Lisa has released six jazz recordings as a leader.  Her most recent, "Lisa Thorson Quartet Live" received unanimous critical acclaim and international airplay.  Critic and writer Michael Nastos hailed "Resonance" her quintet's CD on GM Recordings as "one of the very best musical offerings of the year, and an astonishing vocal document." Lisa received a Bachelor of Fine Arts in Musical Theatre from the Boston Conservatory and a Master's Degree in Jazz Vocal Performance from New England Conservatory.  She is a Professor in the Voice Department at Berklee College of Music where she received the Distinguished Faculty Award.  Lisa has taught at New England Conservatory, Longy School of Music and Wellesley College. The National Endowment for the Arts, Berklee College of Music and numerous public and private foundations have supported her creative performance and educational projects.
In addition to her work as a vocal and jazz educator, Lisa's current projects include her jazz quintet, The Post 1960 Repertoire Project and Without Words; Inspiration, Discovery and Practice, an Ebook scheduled for publication in 2022.