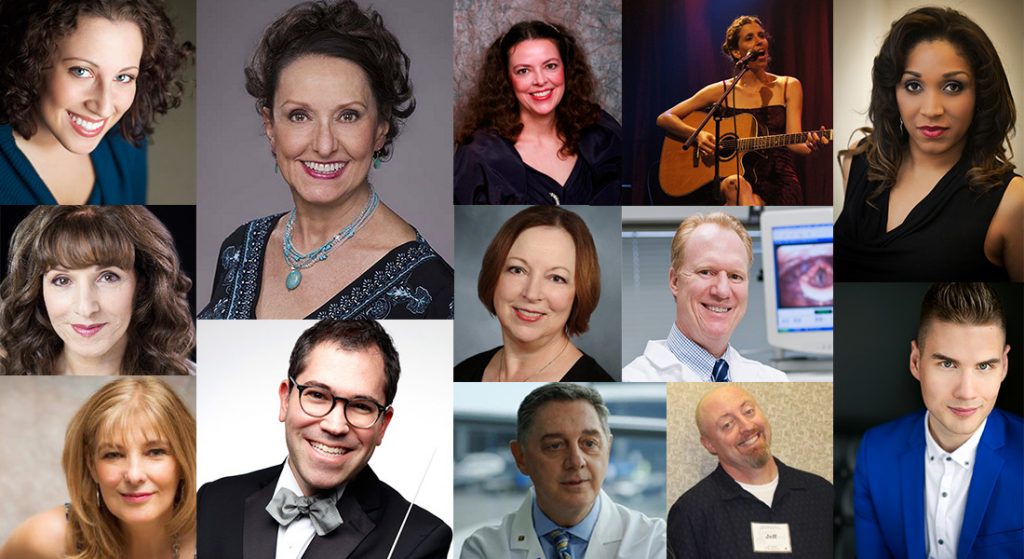 Jeannette LoVetri is founder and director of The Voice Workshop™, creator of Somatic Voicework™ and creator of the original course for Contemporary Commercial Music Vocal Pedagogy, which for 13 years garnered over 1200 participants from all over the USA and 12 foreign countries.The work is unique, practical and based on voice science, vocal health and vocal function. It has received rave reviews from vocal experts in every discipline and has had a significant influence on vocal pedagogy worldwide.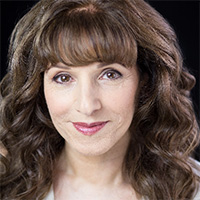 Michelle Rosen,
Senior Faculty
My diverse studio comprises high school and college-age students, professional singers, actors and dancers as well as adult avocational singers. My teaching is a fusion of many influences, including classical and commercial music singing techniques, yoga and other body work, dance, acting and speech training. I am certified in Somatic Voicework™ The LoVetri Method which is functional training that draws on current voice science and features a body-based approach tailored to the needs and abilities of each individual, with the goal of healthy, free and stylistically appropriate singing. Attention is paid to posture/alignment, register balance, diction, resonance, and breathing as well as performance aspects including interpretation and style. Besides my private studio, I teach at NYU Tisch, at the Westminster College of the Arts in NJ and at the Grammy Award-winning Brooklyn Youth Chorus. In 2012 I was invited to join the faculty of the summer CCM Vocal Pedagogy Institute at Shenandoah University. I have also taught at NYU Steinhardt as well as the Open Center in New York. Memberships include Actors Equity Association and NYSTA (New York Singing Teachers Association) in addition to NATS. I am a recipient of the Distinguished Voice Professional Certificate from NYSTA and hold a Master of Music degree in vocal performance from NYU Steinhardt.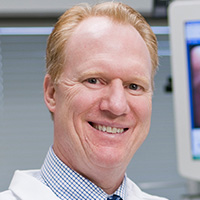 Dr. Michael Benninger
Dr. Michael S. Benninger, MD serves as the Chair of Head & Neck Surgery of Cleveland Clinic Head & Neck Institute, Cleveland. Dr. Benninger serves as a Scientific and Clinical Advisor of Sonitus Medical Inc. He previously served as the Editor-in-Chief of the Journal of Otolaryngology-Head and Neck Surgery. He serves as a Member of Medical Advisory Board at WiserTogether, Inc. Dr. Benninger serves as the President of the American Laryngological Association (ALA), the longest-standing ENT society, and has served on the Board of Directors of the American Academy of Otolaryngology-Head and Neck Surgery (AAO-HNS). Dr. Benninger serves on the Board of Directors of the Voice Foundation and the International Association of Phonosurgeons. Dr. Benninger has authored or edited five books, with his most recent being The Performer's Voice. He has also written more than 125 scientific articles, focusing primarily on voice care and laryngology, nasal and sinus disease, and healthcare management. A graduate of Harvard University, Dr. Benninger received his medical degree from Case Western Reserve University in Cleveland, Ohio. He completed his residency at the Cleveland Clinic Foundation.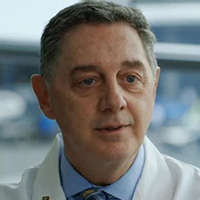 Dr. Claudio Milstein
Dr. Milstein is the director of the Voice Center at the Head and Neck Institute of the Cleveland Clinic. He joined the faculty of the National Conservatory for Dramatic Arts, specializing in voice for stage, and care of the professional voice. He is an associate professor at the Cleveland Clinic Lerner School of Medicine, and holds an affiliate scholar appointment at Oberlin College. He has been actively involved in the clinical management of voice patients for over 20 years, has authored numerous publications related to the human voice and its disorders, and is frequently invited as a lecturer at national and international meetings. Current areas of interest include laryngeal hyper-reactivity, functional voice disorders, upper airway dysfunction and care of the professional voice.
Elizabeth "Betsy" Fiedler teaches music in her own private studio, and is the Director of Music at Holy Family of Nazareth Church. In addition, she is an adjunct faculty member at Mount Wachusett Community College, the Voice Consultant for the Arts Magnet at Burncoat High School, and is a soloist at local churches, colleges, and with the Greater Gardner Community Choir. Betsy enjoys performing on the stage at Theatre at the Mount and Greater Worcester Opera Company. She has recorded 3 CDs of contemporary Christian Music.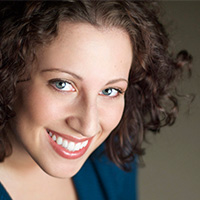 Amanda Chmela
Amanda Chmela, soprano, of Lindenhurst, NY, received her BFA in Musical Theatre from SUNY Fredonia and her MM in Opera Performance from Binghamton University. She also attended the Aaron Copland School of Music for a year where she worked towards an Artist Diploma Cerftificate for Opera Performance. Ms. Chmela is currently taking classes in Speech Language Pathology from Northwestern University and C.W. Post. She is a member of NATS, NYSTA, NAfME, The Voice Foundation, and is Certified in Somatic Voicework™, The LoVetri Method. Ms. Chmela is on the voice faculty at LIU C.W. Post within their Fine and Performing Arts Departments. In addition to her collegiate teaching, she also maintains a private studio on Long Island where she specializes in teaching Contemporary Commercial Music with a strong focus on musical theatre and pop/rock styles. This summer, Ms. Chmela will be joining the faculty at the LoVetri Institute for Somatic Voicework™, held at Baldwin Wallace University in July. Past teaching experience includes voice faculty at Rider University (2014-2018), voice faculty at Molloy College (2014), and adjunct faculty at Binghamton University (2010-2013). Ms. Chmela has participated in the Westchester Summer Vocal Institute, is an alumnus of Tri-Cities Opera's Resident Artist Training Program, and attended Queens College as an Artist Diploma candidate for Opera Performance. She has been the female vocalist for the Savoy Swing Band since August of 2013. Performance highlights include Lucille (Parade), Anne (A Little Night Music), Nancy (Oliver!), Gretel (Hansel and Gretel), Josephine (H.M.S. Pinafore), Beth (Little Women), Sister Mary Patrick (Sister Act), Hodel/Fruma Sarah (Fiddler on the Roof), Alice (Addam's Family), Mrs. Cratchit (A Christmas Carol), Despina (Cosi fan tutti), Latitia & Ms. Pinkerton (The Old Maid and the Thief), Poppea (L'incoronazione di Poppea), Barbarina (Le Nozze di Figaro) and Fire Cover/Chorus (L'enfant et les sortilege).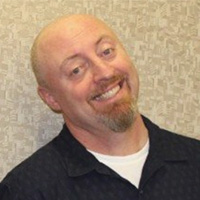 Jeff Costello
Jeff Costello has been a professional singer, instrumentalist and sound engineer for over 30 years performing a wide variety of musical genres from Classical to Heavy Metal and everything in between. In addition to maintaining a private studio of 8-15 students, Jeff is the director of a 265 member school choir program in Michigan where his groups perform with live rock band accompaniment.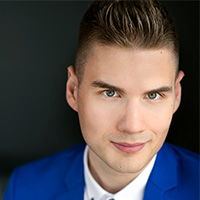 Billy Gollner
In addition to Billy's work as a performer, he has been working as a voice teacher. Billy taught Singing and Musical Theatre at London's Urdang Academy; one of London's Top Performing Arts Universities. In addition to teaching at The Urdang Academy, Billy has taught private voice lessons in London, Vancouver, and online with singers all over the world. Billy holds a Master of Arts degree from The Royal Conservatoire of Scotland in Musical Theatre Performance, a Bachelor of Music in Voice, a Bachelor of Arts in Communications, and a Certificate of Liberal Arts. Billy is an active member of The National Association for Teachers of Singing.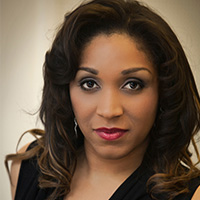 Dr. Trineice Robinson-Martin
Dr. Trineice Robinson-Martin, Dr. Trineice Robinson-Martin has dedicated her career to performing and developing resources for teaching jazz, gospel/christian, R&B, rock, country, and pop singing styles in an applied/private voice lesson setting.
She completed her doctoral work at Teachers College Columbia University. Dr. Trineice holds master degrees in music education and jazz studies from Teachers College and Indiana University-Bloomington, respectively, B.A. from San Jose State University, and is a Level III certified in Somatic Voicework™ – The LoVetri Method. Dr. Trineice holds faculty positions at Princeton University as the jazz voice instructor and director of the Jazz Vocal Collective Ensembles I and II. She serves on the National Faculty in the academic division of Gospel Music Workshop of America, and serves as the Executive Director of the African American Jazz Caucus, Inc.
Based on her graduate research, Dr. Trineice created Soul Ingredients®, a teaching methodology for developing a singer's musical style/interpretation in African-American folk based music styles (i.e. jazz, gospel, R&B, blues, etc). This methodology shows students how to take their personal experiences, musical influences and models, and execute the different components in a manner that is personal to the singer/performer's own personal expression.
As an accomplished performer, teacher, and scholar, Dr. Trineice has traveled and taught students from all over the world and lectures nationally and internationally on a variety of Soul Ingredients® topics. Her performance experience spans a variety of musical styles, venues and settings: the intimacy of private parties and local clubs, the grand stages of musical arts centers and large music festivals, and international stages. She has performed with concert choirs and chorales, large and small jazz ensembles, Latin music ensembles, corporate bands, a POP orchestra, and R&B groups, including international R&B recording group CHANGE and Standing in the Shadows of Motown Live.
Dr. Trineice has authored for Journal of Singing, and has a chapter on gospel music pedagogy in "Teaching Singing in the 21st Century." Look out for her upcoming publications: "Voice Training for the Gospel Soloist: Training the Voice," and "So You Want To Sing Gospel" as part of the NATS book series.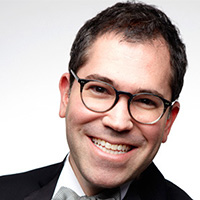 Andy Einhorn
Leading Broadway music director and conductor, Andy Einhorn, directs concerts this year with the Baltimore Symphony Orchestra, National Arts Centre Orchestra, Tucson Symphony and the Vancouver Symphony Orchestra. Most recently he served as the Music Supervisor and Musical Director for the Broadway productions of Carousel and Hello Dolly! Einhorn's previous Broadway credits include Holiday Inn, Woody Allen's Bullets Over Broadway, Rodgers + Hammerstein's Cinderella, Evita, Brief Encounter, The Light in the Piazza, and Sondheim on Sondheim. Einhorn served as music director and conductor for the Châtelet Theatre's production of Sondheim's Passion in Paris and has twice led the New York Philharmonic conducting for Audra McDonald and Chris Botti, respectively.
Since 2011 Einhorn has served as music director and pianist for Six-Time Tony Award Winner, Audra McDonald, performing with her at such prestigious orchestras and venues including The New York Philharmonic, the Boston Pops, The Philadelphia Orchestra, San Francisco Symphony, National Symphony Orchestra, Los Angeles Opera, Avery Fisher Hall, Carnegie Hall, Walt Disney Concert Hall and Teatro Real, Madrid. They recently recorded performances for national telecast with the Sydney Symphony at the Sydney Opera House in Australia. Einhorn has also music directed for Barbara Cook at Feinstein's and Toronto's Royal Conservatory of Music.
His tour work includes Sweeney Todd, The Light in the Piazza, Mamma Mia!, and The Lion King. Einhorn's work can be heard on the current touring production of Rodgers & Hammerstein's The Sound of Music. Einhorn has worked at Goodspeed Opera House, Signature Theatre, Oregon Shakespeare Festival and PaperMill Playhouse. He was principal vocal coach and pianist for Houston Grand Opera's An Evening with Audra McDonald, a double-bill of Poulenc's La Voix Humaine and LaChiusa's Send.
Recording credits include Audra McDonald's Sing Happy with the New York Philharmonic, Carousel featuring Renee Fleming, Hello Dolly! featuring Bette Midler, Bullets Over Broadway, Cinderella, Evita, Sondheim on Sondheim (Grammy Nom) Stage Door Canteen and McDonald's Go Back Home. He served as the music director for HBO's Peabody Award winning documentary Six by Sondheim and music supervisor for Great Performances Peabody Award winning special "Broadway Musicals: A Jewish Legacy" on PBS.
Andy Einhorn is an honors graduate of Rice University in Houston, Texas.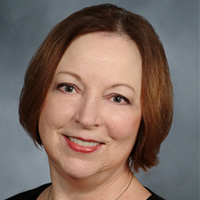 Dr. Chandler Thompson
Chandler Thompson, DMA, MS, CCC-SLP, is a speech-language pathologist/professional voice specialist, who evaluates and treats patients with voice disorders, chronic cough and disordered breathing. An active singer and lecturer, Dr. Thompson holds three degrees in Vocal Performance, including the Doctor of Musical Arts from Michigan State University. She taught singing and related music courses at several universities before matriculating at New York Medical College, where she received a Master of Science degree in Speech-Language Pathology, winning the Clinical Excellence Award. She is certified in Performing Arts Health by the Performing Arts Medicine Association and the American College of Sports Medicine. Prior to moving to the Sean Parker Institute for the Voice, Dr. Thompson served as the Coordinator of Voice Services at Brigham and Women's Hospital, Division of Otolaryngology's Voice Program. She also previously worked in New York in private practice, at the Eugen Grabscheid Voice Center of Mount Sinai Hospital, and at Westchester Medical Center.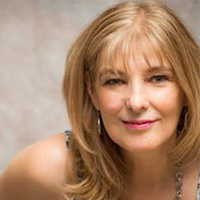 Karen Erickson, DC
Dr. Erickson believes the body is a healing miracle. The quality of your life can be transformed by optimizing your health. With over 25 years of experience, she draws from a treasure trove of therapies to help patients achieve their best health. Her true love is inspiring, and caring for patients.
Dr Erickson integrates chiropractic, cranial sacral therapy, soft tissue work including massage, myofascial release and cupping. She incorporates essential oils, homeopathy, nutrition and supplements, and specialized diets to support weight-loss, autoimmunity, inflammation and detoxification. Dr Erickson empowers her patients with home exercise programs and mind-body techniques to restore and support health and vitality.
Dr Karen Erickson is an integrative healthcare leader, transformational speaker and author. She was a pioneer in ushering chiropractic into the mainstream: becoming the first chiropractor credentialed by a teaching hospital in the United States when she joined Beth Israel's Continuum Center for Health and Healing in New York. She co-directed the first conference on Chiropractic Integration. Her passion is sharing health and wellness information through print, television, workshops, and speaks on natural health care topics throughout the country.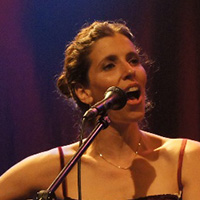 Moran Cohen Talmor
Moran Cohen Talmor is a Somatic Voicework™ teacher based out of Israel. She has been studying with Jeanie Lovetri for the past 6 years. Moran runs a private studio that works fully with over 40 private students. In the past two years, Moran has been working with Jeanie to open teacher's courses that are based on Somatic Voicework™ for students in Israel (in preparation for Jeanie's upcoming visit to Israel).
Moran is also a nationally acclaimed vocalist and performer with two solo albums, national and international tours. Moran is the lead singer of the group Black Crow – Homage to Joni Mitchell. The group is performing throughout the  country, even gaining recognition from Joni Mitchell. We are currently preparing for our North American tour next year.