This January, you're headed back to Toowoomba, Australia with Jeanie LoVetri for the first LoVetri Institute for Somatic Voicework™ in Australia, what can we expect from this institute?
This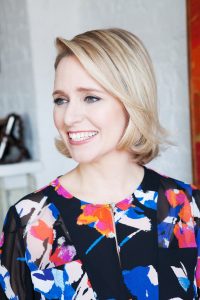 year is particularly exciting, as it is the second time Jeanie is presenting her full course in Australia. The faculty has a great chemistry and we each bring a different skill set to the table to support Jeanie's work. Heather Keens is joining us this year and will be giving a Masterclass in Music Theater and Melissa Forbes and I will both be present on jazz and pop. We have a lot of repeat attendees this year, as well as friends, colleagues and students of former grads, so we're going to have a lot of enthusiastic participants!
You're also planning an Australian tour, can you tell us more details about that?
I will be performing shows in Toowoomba, Brisbane, the Sunshine Coast and debuting in Melbourne playing two shows at Paris Cat and one at Jazz Lab. It is important for me to try and make music wherever I go, so I reached out to get a few gigs booked. I had no idea I'd have such an enthusiastic response, so I have a full week long tour set up, as well as radio and print media interviews and articles. I can't wait to work with some Aussie musicians!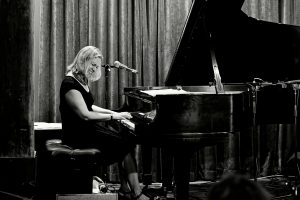 As someone who has served as faculty on Somatic Voicework™ teacher trainings and has worked with Jeanie in NYC for quite some time, what keeps bringing you back to Somatic Voicework™?
Basically I keep coming back because it WORKS. Every time I interact with Jeanie and her course materials my singing immediately improves and my teaching becomes more efficient and effective. This work is all about listening intuitively and having a structured framework for working with students. It is so instinctive to me now, that's is woven into every aspect of my work in music. My students are so appreciative of this work and often tell me that they've never felt so supported and improved as much as they have in my studio. That's Somatic Voicework™ in action!
You're about to launch Level 2 of your online piano course, what can you tell us about the continued success of level 1 and what to expect from level 2?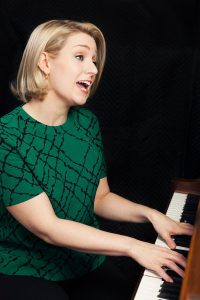 Piano Skills for Singers grew out of my private studio, after teaching dozens of singers and voice teachers how to better improve their piano playing. I have taught many members of the Somatic Voicework™ community, and I recognized the universal lack of piano training in many academic environments. I developed an online course as a way for people to study at their pace in their space and for a very cost effective investment.
Level 1 teaches the basics – posture, hand position, five finger exercises and how to read simple chord symbols and use chords to create basic accompaniments. It's perfect for people with more limited skills or who may not have had formal lessons in a while.
Level 2 is the full soup-to-nuts what every singer/singing teacher needs to know at the piano. I cover technical skills like posture and hand position, I teach how to play the 5 most commonly used voice exercises in all 12 keys, how to play 11 different chord qualities through all the keys and 10 different ways to create satisfying accompaniments using chords. In addition, there is a 9-part section on sight reading and an entire section devoted to advice on how to protect your mind, voice and spirit while running a private studio. It's over 6 hours of instruction and 150 pages of course material!
I'm offering a special $70 discount through December 31st by using coupon code PRESALE.
To register for Piano Skills for Singers, click here!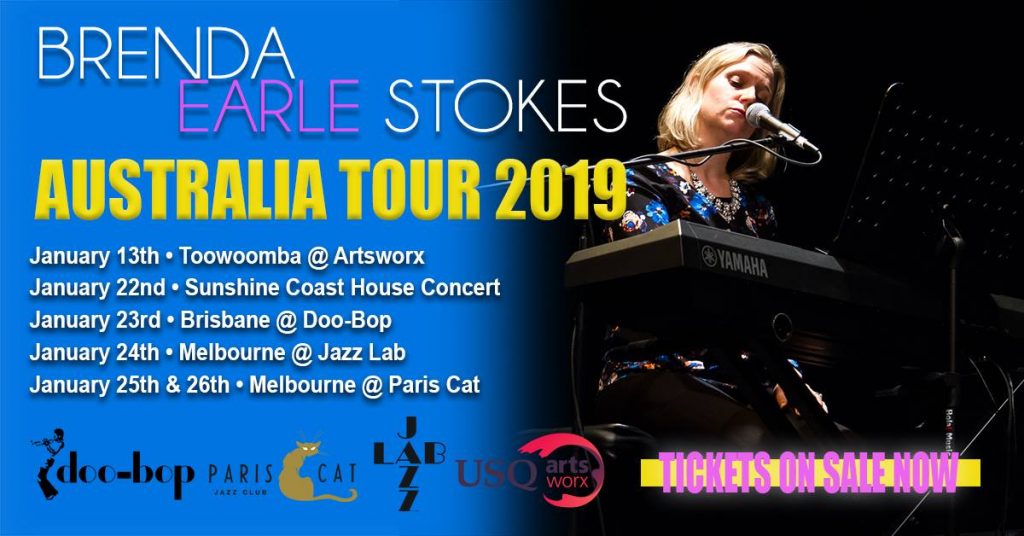 Please check out more from Brenda Earle Stokes!
Performing Website: www.brendaearle.com
Teaching Website: www.pianoandvoicewithbrenda.com
Facebook Page: https://www.facebook.com/BrendaEarleStokes
YouTube: https://www.youtube.com/channel/UCwf2wpUkpnQ5CHXQsIZbBXA?view_as=subscriber
Brenda's CD Baby Page: https://store.cdbaby.com/cd/brendaearlestokes