https://www.facebook.com/bethaminmusic/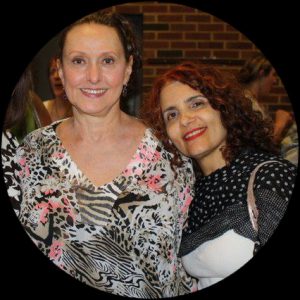 (Photographed: Jeanie LoVetri and Beth Amin)
In January, Jeanie is headed back to Brazil to teach Levels I and II of Somatic Voicework™. What has the reception of Somatic Voicework™ in Brazil been since Jeanie was there last January?
Jeanie is very known here and year after year more people want to know about her method. Since 2005, when I met her and got my first impression of her work, we started and have been developing a community of teachers who are very interested in knowing more about Somatic Voicework™.
As someone who has served as faculty in the Somatic Voicework™ trainings and has worked with Jeanie for a long time, how has Somatic Voicework™ helped you as a singer and a teacher?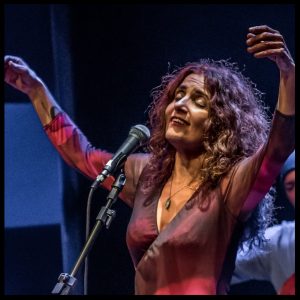 It is very hard to put into words how it made me a better singer. Today I know that my voice will respond promptly and safely to every musical idea I have when I am performing. I am very happy with my singing, thanks to Jeanie and Somatic Voicework™. My students improve faster and are always very satisfied with the results. I am able to answer my students' questions and even if they don't get it right away, they know that they're "waiting for the bus" and that they will be there soon.
You maintain a very busy schedule as a singer and a teacher; what projects are you currently working on?
I am currently recording a single with a new song and working with a manger to help promote my upcoming shows. I am also currently on the board of The Voice Foundation Brazilian Chapter and we will have many symposium here, which makes me very proud and very happy.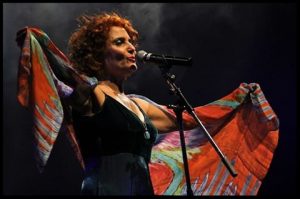 Please check out more from Betinha Amin:
Facebook: Click Here (http://www.facebook.com/bethaminmusic)
YouTube Channel: Click Here (https://www.youtube.com/channel/UCP3eAWBHpY4-kEKeKKcz_2w/videos)