July 26th-27th, 2019
For Somatic Voicework™ Graduates of at least Level III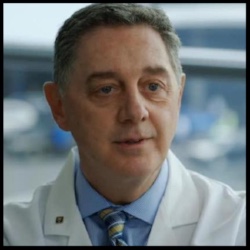 This is an intensive vocal health course for graduates of Level III of Somatic Voicework™. Dr. Milstein will cover a review of vocal anatomy and physiology, refreshing the definitions of terms used in clinical and medical discussion of vocal problems. It will present typical problems, through audio and visual examples, of various types of vocal pathology and vocal illness or injury and help singing teachers identify their student's auditory cues for suspicious vocal qualities and behaviors. Recommendations for referring to a voice care team will be discussed, as well as suggestions on how to interact with these medical professionals to assist in the vocal health of the students. Other topics will be addressed at his discretion. Singing teachers will be free to interact with Dr. Milstein to clarify various issues or questions. The course size is limited, so those who are interested should register as soon as possible. To register, click here!