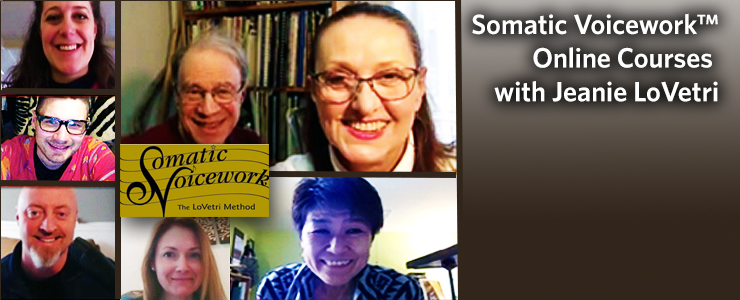 An Assortment of Functional Principles Applied: Hearing, Seeing and Dissecting What and How We Sing
Mistaking Cause For Effect: Seeking Resonance Instead of Vocal Function This would work with classical singers. It would be useful if we had someone with issues or problems or someone who has not sung in a while and wants to get back into shape.
Digging Into Your Ears: What Do You Hear and How Do You Interpret It? This can be any singers of any style who would be willing to sing something first and then let me dissect it afterwards and then do some technical work to adjust or change it.
Singing De-Constructed: What is Vocal Function and Why Does It Matter? This would be good with three Somatic Voicework teachers who can help me demonstrate different kinds of function as exercise and in some short excerpts of songs. Maybe Leischen, Amanda and Benjamin, or you, or Amanda? We could also draw on Rachel Williams, Jason Barrow or Kate McGarry or Theo Bleckmann. I would tell them ahead of time what I would be doing with them.
How Teachers of Singing Can Go Wrong: What We Don't Know Can Hurt Us and our Students Typical vocal issues that can develop from accepted vocal pedagogy approaches. For this one I would seek three singers who had been trained in some other approach who would be willing to explain what they are doing and allow me to change it. (Estill, Popeil, Sadolin, Riggs, etc.) This might be hard to pull off, depending on where we look and what we ask for.
Dates: Monday November 2nd, 9th, 16th, 23rd
Time: 6:00 PM to 8:00 PM EDT
Cost: Due to the COVID-19 outbreak, discounted rates are being offered:
For Somatic Voicework™ Graduates of at least Level I: $150
For those yet to complete any Somatic Voicework™ Certification: $200