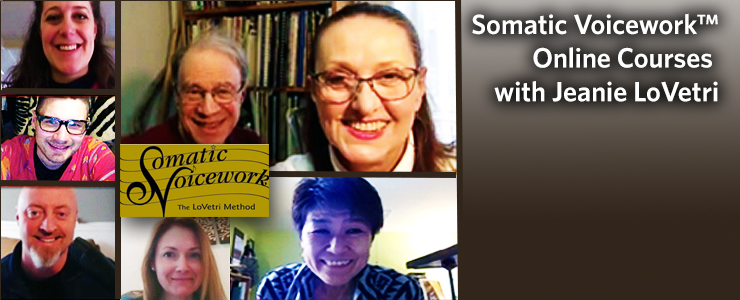 Applying Somatic Voicework™ with Unique Vocal Demographics
Working with Jazz Singers (October 5th)
Working with Professional Belters (October 12th)
Working with Kids & Teens (October 19th)
Working with Crossover Artists (October 26th)
Dates: Monday October 5th, 12th, 19th, 26th
Time: 6:00 PM to 8:00 PM EDT
Cost: Due to the COVID-19 outbreak, discounted rates are being offered:
For Somatic Voicework™ Graduates of at least Level I: $150
For those yet to complete any Somatic Voicework™ Certification: $200
All courses are recorded and archived so participants can complete the course at their own leisure; participants are not required to complete the course in real time. Recordings will not be posted publicly and are used solely for the educational purposes of people involved in the online classes. Videos are posted within 48 hours of each week's class wrapping.
Important note, the email associated with your PayPal account is the one you will receive all correspondence for the course. Be sure to check that email address for course details. If you have registered and are experiencing difficulties accessing course information, please email: billygollnermusic@gmail.com
Refund Policy: Please note, due to the nature of this work, we cannot provide Refunds under any circumstances. All payments under this Agreement will be irrevocable, non-refundable, and non-creditable.