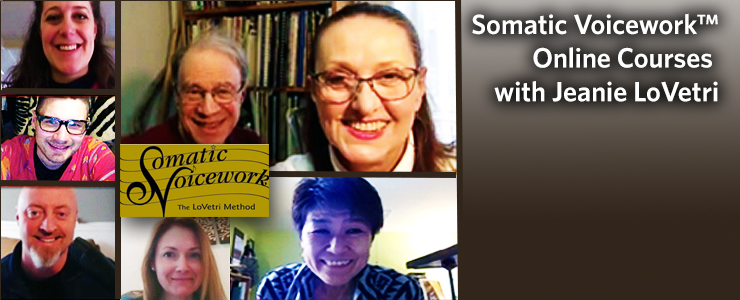 What Can You Do With A Song? An examination of what makes any song personal and compelling. There will be techniques and approaches that allow the vocalist to "dig deep" into many different ingredients.
One Song Several Ways Can you take one song and turn it around, transforming it with a few basic ingredients? Of course!
Examining Song Compositions Why are some songs hard to sing? What makes others easy? When you understand how to determine that, it will allow you to avoid songs that are inherently problematic or make positive use of that kind of challenge.
Two Contrasting Songs In auditions for music theater this is often the request. How do you choose and what makes the best comparison? Would there be another reason, outside of music theater, to make use of contrasting songs? You know there is.
This series will continue special session. What is "Good" Singing? Somatic Voicework™ is a pedagogy developed to embrace all styles of music universally. All styles are seen as being equally valid and of having integrity in their own criteria. That being the case, what makes "good" singing when there are so many variables involved? Is there some objective evaluation that would cover any and all singers and styles? Good is relative — except when it's not!
Dates: Monday February 15th, 22nd, March 1st, 8th, 15th
Time: 6:00 PM to 8:00 PM EDT
Cost: Due to the COVID-19 outbreak, discounted rates are being offered:
For Somatic Voicework™ Graduates of at least Level I: $150
For those yet to complete any Somatic Voicework™ Certification: $200