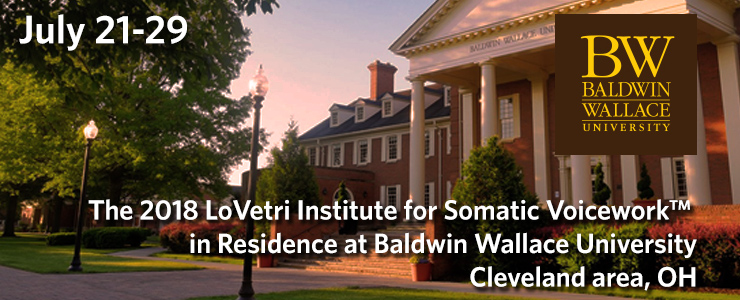 Basic Application, July 21 –  23: Level I
Advanced Applicaton, July 24 – 26: Level II
Vocal Health and Performance, July 27 – 29: Level III
Special Vocal Health Intensive for Graduates of Level III  July 27 and 28 with Instructor, Dr. Claudio Milstein
Level Descriptions, Senior Faculty, Guest Faculty, Tuition, Housing and Travel

Somatic Voicework™ is a body-based method of vocal pedagogy that incorporates physical awareness, aural acuity, kinesthetic development and vocal freedom. It is supported by voice science, vocal hygiene and medical information. It promotes technical security, stylistic accuracy and personal satisfaction. It honors the wholeness of healthy vocal use and the individuality of every vocal artist. It was developed to address contemporary commercial music but encompasses all styles. Past participants have come from all vocal disciplines and nearly every state as well as 13 foreign countries. Participants have remarked that the work is different, new, unique, powerful, honest and open-hearted.
The three-tiered course of LoVetri's method, Somatic Voicework™, is comprehensive but accessible to everyone from singers not yet teaching to those with decades of experience. Vocal function is clearly explained, and the exercises presented are designed to empower teachers to create solutions for a wide variety of pedagogical needs. Since 21st-century music continues to diversify, the need to understand vocal function, vocal health and voice science has never been greater, and new tools are needed to supplement those that were used for the past two hundred years. These tools are found in Somatic Voicework™. There is no special jargon, nothing to prepare, and it avoids any direct manipulation of the structures in the throat. It has the honor of having had 12 nationally recognized laryngologists as lecturers and four highly acknowledged speech language pathologists as faculty over the past decade. The training days are filled with information, demonstration and application balanced with camaraderie, networking and social interaction among participants at all levels.
LEVEL DESCRIPTIONS
Level I is called "Basic Application" and includes the following: introduction to functional principles of voice science and medicine. It guides singing teachers to enhance their own qualities as the "building blocks" of The LoVetri Method. It looks at terminology and at objectively describing vocal behavior. It also addresses attitude, intention and appropriateness of the interaction between student and teacher. Level I states that the teacher must have a clear intention for the vocal exercise when it is given. The teacher must know (a) either what is missing and needs to be added or (b) what is wrong and needs to be corrected, such that the student's singing will somehow improve. It rests on vocal function, vocal health and on traditional pedagogy, but it is also meant to help singers be marketable. There will be a vocal health lecture by Dr. Claudio Milstein, director of SLP at the Cleveland Clinic. Its main objective is to instruct the teacher how to listen functionally, to hear aural distinctions and relate them to responses.
Level II is called "Advanced Application" and is largely devoted to exploring how singing exercises work, what they do and why. It examines the age, background and desires of the students and how those things relate to the teaching process. It enhances the teacher's ability to evaluate the students in terms of vocal behavior and aptitude. In Level II, the teacher acquires greater skill in choosing exercises that are appropriate and adjusting them to meet the level of ability of the student at any given point. There is also greater exploration of the many CCM styles examining performance aspects that may impact vocal health. The main objective of Level II is understanding how to use vocal exercises functionally.
Level III addresses "Repertoire, Problem Solving and Voice Medicine". It features a noted music theater expert from New York City, Thomas Murray, Music Director of many Broadway shows, who will conduct a master class in audition skills with chosen participants and Kate McGarry, Grammy-nominated jazz vocalist who will conduct a jazz master class. The medical expert will be laryngologist Dr. Adam Rubin from Detroit who treats professional voice users and is also a respected presenter and lecturer. He will lecture on voice medicine, surgery, medicine and vocal pathology. Level III also touches upon acting for Music Theater and provides an excellent and quick approach to teach pitch matching for anyone with that problem. It promotes interdisciplinary interchange, i.e., the need for fellowship with Speech Language Pathologists and Medical Doctors. It also supports the idea that teachers should acquire the ability to read, understand and possibly even undertake research of interest to those in voice disciplines.
SENIOR FACULTY
The senior faculty are both experts in the method and are excellent examples of how this work, which started out as being unique to Jeannette LoVetri, can be used effectively by everyone. They bring decades of experience as educators and vocalists to Somatic Voicework™ and understand the open-hearted philosophy which brings together science and art, pedagogy and personal expression, and a trust of the body's ability to produce beautiful, authentic sound in any voice and in any style.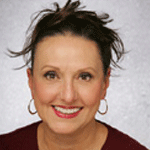 Jeannette LoVetri is founder and director of The Voice Workshop™, creator of Somatic Voicework™ and creator of the original course for Contemporary Commercial Music Vocal Pedagogy, which for 13 years garnered over 1200 participants from all over the USA and 12 foreign countries.The work is unique, practical and based on voice science, vocal health and vocal function. It has received rave reviews from vocal experts in every discipline and has had a significant influence on vocal pedagogy worldwide.
For 45 years LoVetri has delved into every aspect of singing as both teacher and vocalist. Her studies took her to the world's greatest voice experts and through all manner of vocal investigation. Her work with laryngologists and speech language pathologists, and her broad base of experience teaching all levels of singers from beginners to international celebrities, has allowed her to develop an approach to teaching singing that is effective with all of today's Contemporary Commercial Music styles.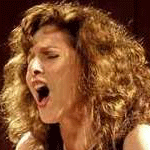 Michelle Rosen teaches musical theatre majors at Tisch School of Drama, New York University and is assistant professor at Westminster College of the Arts. She is the senior voice teacher at the Grammy-winning Brooklyn Youth Chorus, and is in demand as a private teacher in her Brooklyn, N.Y. studio. She holds a master's degree in vocal performance from NYU and received the Distinguished Voice Professional certificate from the New York Singing Teachers' Association. Certified in Somatic Voicework™ The LoVetri Method since 2005, she joined the CCM Vocal Pedagogy Institute faculty in 2012. Michelle has enjoyed a performing career in musical theatre and opera and has sung folk music and with a rock band. Professional credits include various settings of "The Phantom of the Opera," most notably playing Christine in the Lloyd Webber Phantom in Germany. Other credits include Aldonza in "Man of La Mancha," Rosabella in "The Most Happy Fella," Carrie in "Carousel," Jeanie in "The Stephen Foster Story," as well as leading roles in such operas as "The Medium" and "Dialogues of the Carmelites." She has appeared in Europe, in New York venues, in regional theatres across the country and on National Tours, and twice had the honor of singing the National Anthem at Shea Stadium.
ASSOCIATE FACULTY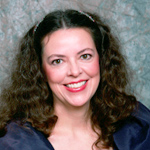 Betsy Fiedler is an intuitive and compassionate music teacher, as well as a versatile and talented performer with over 25 years of teaching and performing experience. Her enthusiasm for music spills over into her teaching style and is evident in her performances. She has interest in many types of music from classical and sacred, to musical theatre and jazz. Her love of learning has compelled her to seek out additional professional development and course work with the motivation of becoming the best teacher and singer possible.
GUEST FACULTY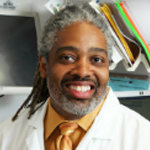 Dr. H. Steven Sims, Laryngologist, Chicago Institute for Voice Care (Level III) .Dr. Sims is the director of the Chicago Institute for Voice Care at the UIC Medical Center in Chicago. He is a board certified laryngologist who chose a career in professional voice care as an extension of his two passions, medicine and singing. A graduate of the Yale University School of Medicine, H. Steven Sims, MD completed a clinical fellowship at the Vanderbilt Voice Center and is a current appointee of the National Institute on Deafness and Communication Disorders Advisory Council with the National Institutes of Health. He is also an accomplished musician who plays trombone, bassoon and piano. While an undergraduate at Yale University he was a member of choirs and he is an experienced vocalist as well. His personal experiences and education are employed to address the problems of singers, performing artists and other voice professionals. The Chicago Institute for Voice Care is dedicated to increasing the awareness and treatment of the unique issues faced by performing artists and providing comprehensive care. He has worked with opera soloists and cast members of "Wicked", "Hamilton", "Jersey Boys", "Book of Mormon" and numerous other shows as well as Chicago's Oscar winning Dreamgirl.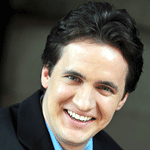 Benjamin Czarnota originated the role of Mr. Webb in the world premiere of Ned Rorem's "Our Town." Other roles include Stanley Kowalski in "Streetcar Named Desire" with Cleveland Opera Theater, as well as Guglielmo in "Così fan tutte," Schaunard in "La Bohème," and Count Almaviva in "Le nozze di Figaro," Njegus in "The Merry Widow," Olin Blitch in "Susanna," and Death in "Savitri," with companies such as Cleveland Opera, Wichita Grand Opera and the Indiana University Opera Theater. Music theater roles include Emile De Becque in "South Pacific" with the Akron Symphony Orchestra, the title role in "Sweeney Todd," Marcus Lycus in "A Funny Thing Happened on the Way to the Forum," Freddy in "My Fair Lady," and the Father in "Children of Eden." He has served on the voice faculty at Baldwin Wallace for ten years and has seen students go on to perform lead roles on Broadway, First National Tours, and in many elite regional venues. Benjamin is proud to be a Level III certified teacher of Somatic VoiceWorkTM – The LoVetri Method.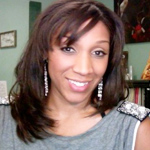 Dr. Trineice Robinson-Martin, Gospel and R&B specialist (Level II) Dr. Trineice Robinson-Martin has dedicated her career to performing and developing resources for teaching jazz, gospel/christian, R&B, rock, country, and pop singing styles in an applied/private voice lesson setting. She completed her doctoral work at Teachers College Columbia University. Dr. Trineice holds master degrees in music education and jazz studies from Teachers College and Indiana University-Bloomington, respectively, B.A. from San Jose State University, and is a Level III Certified Instructor in Somatic Voicework™ The LoVetri Method. Dr. Trineice holds faculty positions at Princeton University as the jazz voice instructor and director of the Jazz Vocal Collective Ensembles I and II. She serves on the National Faculty in the academic division of Gospel Music Workshop of America, and serves as the Executive Director of the African American Jazz Caucus, Inc.
Based on her graduate research, Dr. Trineice created Soul Ingredients®, a teaching methodology for developing a singer's musical style/interpretation in African-American folk based music styles (i.e. jazz, gospel, R&B, blues, etc).  This methodology shows students how to take their personal experiences, musical influences and models, and execute the different components in a manner that is personal to the singer/performer's own personal expression.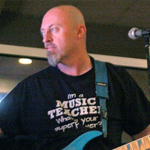 Jeff Costello Consultant Engineer and Assistant Faculty. Today's guest blogger is Jeff Costello, a middle school choir director based in West Michigan. Jeff received his certification in Somatic Voicework™ The LoVetri Method in 2008, and served on the faculty of the CCM Institute. Jeff has performed in pop/rock bands (Paris Blue, Cos & Cos) since 1985, playing drums, guitar, and keys; singing; and running sound. He brings his popular music knowledge and experience into the choral classroom, where he and his students focus primarily on contemporary commercial music (CCM).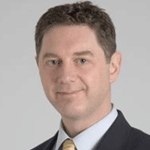 Dr. Claudio Milstein is the director of the Voice Center at the Head and Neck Institute of the Cleveland Clinic. He completed his master's in speech language pathology at the Medical School of the University of Buenos Aires in Argentina. He joined the faculty of the National Conservatory for Dramatic Arts, specializing in voice for stage, and care of the professional voice. He received his doctorate in speech sciences from the University of Arizona in 1999, interned at the Massachusetts Eye and Ear Infirmary at Harvard Medical School, and the Speech Research Laboratory, Massachusetts Institute of Technology. He joined the Cleveland Clinic in 2001. He is an associate professor at the Cleveland Clinic Lerner School of Medicine, and holds an affiliate scholar appointment at Oberlin College. He has been actively involved in the clinical management of voice patients for over 20 years, has authored numerous publications related to the human voice and its disorders, and is frequently invited as a lecturer at national and international meetings. Current areas of interest include laryngeal hyper-reactivity, functional voice disorders, upper airway dysfunction and care of the professional voice.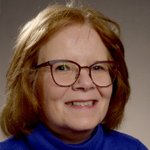 Jan Potter Reed, Speech Language Pathologist, Chicago Institute for Voice Care (Level I). Jan Potter Reed, MS, CCC-SLP, a licensed speech pathologist, joined the Chicago Institute for Voice Care in October 2012 as a Voice Specialist. Ms. Reed has extensive experience as a speech pathologist at more than a dozen Chicago-area hospitals, rehabilitation facilities, and physician offices. She works with the Institute's patients on voice rehabilitation and as a voice coach. She brings a unique approach, combining the science of speech pathology with techniques informed by the performing arts and integrative medicine. She earned her M.S. in Communication Disorders from the University of Wisconsin-Madison and her B.S. at Northwestern University. In 2011, Ms. Reed earned a certificate in Clinical Research Methods from the University of Illinois-Chicago. She is founder and president of the Chicago Chapter of The Voice Foundation and Associate Editor of the Voice and Speech Disorders resource of the Voice and Speech Trainers of America (VASTA). Her work outside the Institute includes planning and managing continuing education courses for voice professionals, as well as research in occupational voice disorders.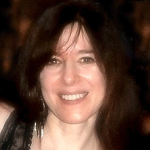 Suzan Postel is a singer, former dancer, certified Pilates instructor, and founder of The Body Sings℠. Her diverse performing career has ranged from playing leading roles in musicals on Broadway, across the U.S. and abroad, to performing or recording with such artists as Michael Buble, Enya and Ben Harper. Suzan's Somatic approach to teaching integrates the Pilates method and principles with elements from the Alexander Technique, Feldenkreis, Franklin Method, Ideokineses, Yoga, Thompson Bodywork, Physical Therapy, and Mindfulness Meditation. Suzan completed all three levels of Jeanie's Somatic Voicework™ The LoVetri Method, and taught her course The Body Sings℠ in Jeanie's post-certification program at Shenandoah Conservatory's CCM Vocal Pedagogy Institute in 2015.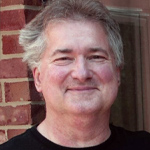 Peter Shor, bodywork expert, massage therapist (Level II) Combining intuition and creativity with extensive massage and energy modalities, Peter has created a unique form of massage therapy that is effective for chronic pain, inducing relaxation, and addressing postural imbalances that lead to pain patterns.   Peter Shor LMT, CMT, NRNP, EFT-ADV tailors his approach to the needs of the client. He has studied Swedish Massage, Myofascial Release, Myoskeletal Alignment Technique, Neuromuscular Therapy, Reflexology, Deep Tissue, Seated Massage, Ayurvedic Massage, Quantum-Touch, Matrix Energetics, and EFT. Peter works intuitively and looks toward creating balance and harmony.  Through intuition and application of a variety of techniques he has been able to help relieve symptoms of the following conditions: headaches, back pain, shoulder pain, neck pain, TMJ problems, postural imbalances, thoracic outlet syndrome, carpal tunnel syndrome, frozen shoulder, scoliosis, Morton's neuroma, knee pain, Lyme's disease, Parkinson's, fibromyalgia, tennis elbow, sciatic pain, parasthesia, and arthritic pain.
Tom Murray has been music director for many Broadway and West End musicals including the brand new "Anastasia." He has also been music director for "Honeymoon In Vegas," "The Bridges of Madison County," "Nice Work If You Can Get It," and the revivals of "A Little Night Music" and "Sunday In The Park With George" in New York and "A Little Night Music" (at the Chocolate Factory), "Parade" (Donmar Warehouse), and "Pacific Overtures" (Donmar) in London. He has conducted the premiers of "Anastasia," "The Last Five Years" (New York, London), "The Glorious Ones" (Ahrens/Flaherty), "Loving Repeating" (Flaherty) and "Saturday Night" (USA), and has also been music director for "Parade" (US tour), "My Fair Lady" (McCarter), "Pacific Overtures" (Chicago Shakespeare), "Sweeney Todd," "Passion," and "Anyone Can Whistle" (Ravinia Festival, Chicago). He received his degrees at Northwestern University and is the recipient of four Joseph Jefferson Awards (Chicago) as well as The Garland Award (L.A.), the Barrymore (Philadelphia) and the Olivier Award in London for music-direction. Future projects include "The Connector" by Jason Robert Brown.
Billy Gollner, Media Consultant
Assistant Faculty, Leischen Moore, Davin Youngs, Amanda Chmela
TUITION
Tuition: $395.00/participant per level.
Limited automatic payment installments are available. It is preferred that participants pay via credit or debit card through the online registration, however checks are accepted. Please email to arrange for this.
Recertification: Any participant who would like to retake a level is offered a discounted rate of $200 on that level. 
Please email our office to obtain a discount code for your tuition prior to registering.
Housing and meals are not included in the tuition.
HOUSING & TRAVEL
On-Campus Housing
Rate: $85 and includes linens, lunch and dinner – breakfast on your own (limited snacks, coffee and tea will be available at the Institute).
Off-Campus Housing
Room block discounts available at:
Airport and Institute shuttle service will be available for hotel guests. Those staying off-campus have the option to purchase a commuter meal plan ($21/day) which includes lunch and dinner at the University Union; breakfast is available for purchase at the Crowne Plaza restaurant and complimentary at Sonesta ES Suites.
Travel
The LoVetri Institute will take place at the Boesel Musical Arts Center, Baldwin Wallace University, 49 Seminary Street, Berea OH 44017.
Air Travel: Cleveland Hopkins International Airport (CLE) is located 3 miles from campus. Shuttle service is available to the Institute hotel – Sonesta ES Suites.