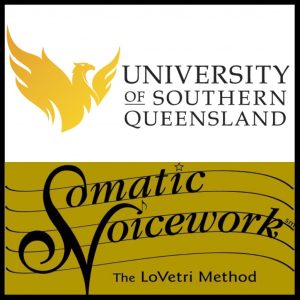 Everyone in Australia is excited as Jeanie's return there is just a few months away. In January, she will have the first-ever Australian Somatic Voicework™ Institute at University of Southern Queensland in Toowoomba, a couple of hours north of Brisbane. Quite a few participants from her trip there two years ago will be returning and bringing their friends. If you know anyone "Down Under" or in southeast Asia, be sure to share the news with them. You can learn more by clicking here.
Detailed news about the 2019 LoVetri Institute for Somatic Voicework™ in residence at Baldwin Wallace University's Community Music School will be announced soon but in the meantime please save the dates. Level I begins on July 20, Level II on 23, and Level III on July 26. Past participants still get an incredible 50% discount for any level they are reviewing. Our confirmed guests are Dr. Trineice Robinson-Martin, who will be on faculty for Levels I and II and then have a three-day in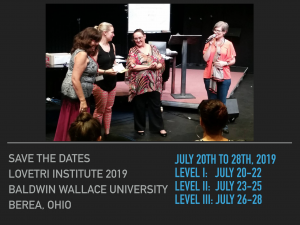 tensive to certify participants in Soul Ingredients®, her work with Gospel R&B and jazz styles. Sign up as soon as the registration opens (in 2019) so you won't miss her dynamic course. We also have Dr. Claudio Milstein of the Cleveland Clinic's Voice Institute returning to do his highly successful vocal health seminar. Again, register early, as it is sure to fill up quickly. Other guests will be announced soon! Registration for all three levels, Dr. Trineice Robinson-Martin's course, and Dr. Claudio Milstein's course will go live very soon.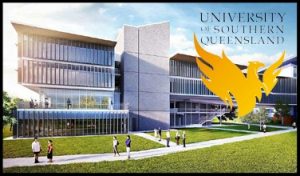 Click here to register for the first ever
LoVetri Institute for Somatic Voicework™ 
in Australia
The LoVetri Institute in residence at
The University of Southern Queensland
January 11th to 19th, 2019
January 11th to13th: Level I
January 14th to 16th: Level II
January 17th to 19th: Level III