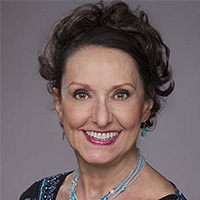 Jeannette LoVetri, Founder
Jeannette LoVetri is founder and director of The Voice Workshop™, creator of Somatic Voicework™ and creator of the original course for Contemporary Commercial Music Vocal Pedagogy, which for 13 years garnered over 1200 participants from all over the USA and 12 foreign countries.The work is unique, practical and based on voice science, vocal health and vocal function. It has received rave reviews from vocal experts in every discipline and has had a significant influence on vocal pedagogy worldwide.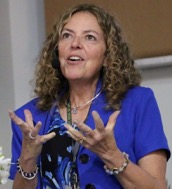 Betsy Fiedler, Senior Faculty, Leominster, MA
Elizabeth "Betsy" Fiedler teaches music in her own private studio, and is the Director of Music at Holy Family of Nazareth Church. In addition, she is an adjunct faculty member at Mount Wachusett Community College, the Vocal Performing Arts Instructor for the Arts Magnet at Burncoat High School, and is a soloist at local churches, colleges, and with the Greater Gardner Community Choir. Betsy enjoys performing on the stage at Theatre at the Mount and Greater Worcester Opera Company, and sings at local nursing homes. She has recorded 3 CDs of contemporary Christian Music. Her enthusiasm for music spills over into her teaching style and is evident in her performances. She has interest in many types of music from classical and sacred, to music theatre and jazz. Her love of learning has compelled her to seek out additional professional development and course work with the motivation of becoming the best teacher and singer possible. She holds a BS and MM in Music Education, and has completed coursework in Vocal Pedagogy. Betsy is certified in Levels I, II, III of Somatic Voicework ™ the LoVetri Method, and is a member of the National Association of Teachers of Singing, National Pastoral Musicians, and National Association for Music Education. http://betsyfiedler.com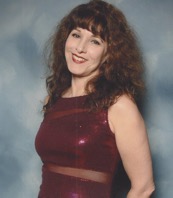 Michelle Rosen, Senior Faculty, New York, NY
Michelle Rosen teaches musical theatre majors at Tisch School of Drama, New York University and is in demand as a private teacher in her Brooklyn, N.Y. She was assistant professor at Westminster College of the Arts for eight years and was the senior voice teacher at the Grammy-winning Brooklyn Youth Chorus for fifteen years, studio. Michelle holds a master's degree in vocal performance from NYU and received the Distinguished Voice Professional certificate from the New York Singing Teachers' Association. Certified in Somatic Voicework™ The LoVetri Method since 2005, she joined the CCM Vocal Pedagogy Institute faculty in 2012. Michelle has enjoyed a performing career in musical theatre and opera and has sung folk music and with a rock band. Professional credits include various settings of "The Phantom of the Opera," most notably playing Christine in the Lloyd Webber Phantom in Germany. Other credits include Aldonza in Man of La Mancha, Rosabella in The Most Happy Fella, Carrie in Carousel, Jeanie in The Stephen Foster Story, as well as leading roles in such operas as The Medium and Dialogues of the Carmelites. She has appeared in Europe, in New York venues, in regional theatres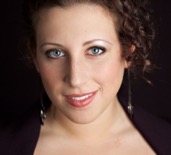 Amanda Chmela, Faculty, Long Island, NY
Amanda Chmela received her BFA in Musical Theatre from SUNY Fredonia and her MM in Opera Performance from Binghamton University.  She is a member of NATS, NYSTA, NAfME, The Voice Foundation, and is Certified in Somatic Voicework™, The LoVetri Method.  Ms. Chmela is on the voice faculty at LIU C.W. Post within their Fine and Performing Arts Department and served on voice faculty at Rider University from 2014-2018.  She also maintains a private voice studio on Long Island where she specializes in teaching Contemporary Commercial Music with a strong focus on musical theatre and pop/rock styles.
Ms. Chmela has participated in the Westchester Summer Vocal Institute and is an alumnus of Tri-Cities Opera's Resident Artist Training Program.  She has been the female vocalist for the Savoy Swing Band since August of 2013. Performance highlights include Lucille in Parade, Anne in A Little Night Music, Nancy in Oliver, Gretel in Hansel and Gretel, Josephine in H.M.S Pinafore, Beth in Little Women, Hodel/Fruma Sarah in Fiddler on the Roof, Alice in Addam's Family, Mrs. Cratchit in A Christmas Carol, Despina in CosÌ fan tutte, Barbarina in Le nozze di Figaro, Laetitia & Ms. Pinkerton in The Old Maid and the Thief, Fire Cover/Chorus in L'enfant et les sortilege, and Poppea in L'incoronazione di Poppea.
www.amandachmela.com          www.longislandvoicelessons.com
[Read more…] about Meet the 2021 LoVetri Institute for Somatic Voicework™ Faculty